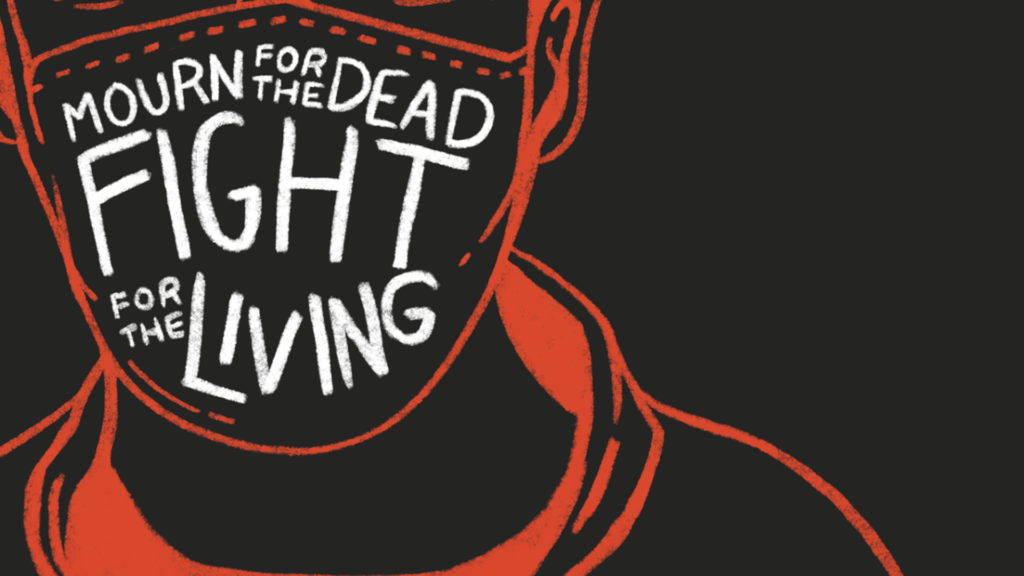 Day of Mourning Zoom Backgrounds
April 29, 2020
This year, the Day of Mourning has come with a powerful sense of urgency for us. Critical frontline workers in provinces across Canada are in danger amid the COVID-19 crisis. In Alberta, workers have died and hundreds have been infected in meat processing plants.  
At Point Blank, we know that in times like this, it isn't good enough to be a spectator. We believe in playing an active role in the fight for workers' safety, so we're standing in solidarity with critical workers facing unsafe workplaces in Alberta, and across Canada.
We launched our campaign to draw attention on social media to the injustice of the current situation in Alberta and make sure that Jason Kenny knows working people expect workplace outbreaks to be investigated and that negligent employers are prosecuted because that's the law. 
A critical piece of this campaign is spreading awareness around unsafe working conditions for frontline workers – so with our all-around superstar designer, Megan Davis, we created a series of Zoom virtual background images for you to use on your next video call with friends, family, and co-workers.
Not familiar with Zoom virtual backgrounds? That's ok, here's a pretty straightforward guide to help get you there.
Download your favourite Zoom background image below and let's get the word out to our networks – because now, perhaps more than ever, the stakes couldn't be higher for critical frontline workers across Canada. 
You can take action in this fight: Tweet at Jason Kenny and tell him to enforce the law. Investigate workplace COVID-19 outbreaks, and send employers who kill workers to jail.
Download our high quality Zoom background images for your next video call, share them with your co-workers, and make it clear that you believe safety for frontline workers is not up for debate. Click your favourite background to download: