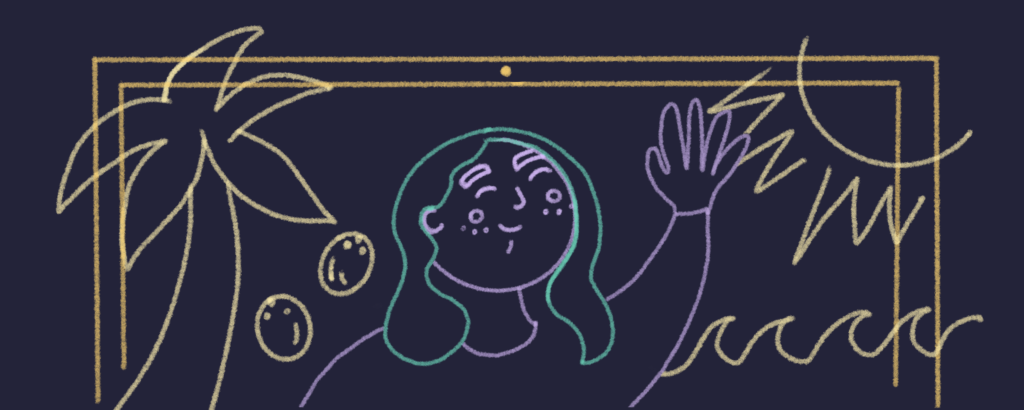 Zoom Backgrounds, YVR Healthcare Murals, Save Hospitality
July 8, 2020
IN THE ZOOM ZOOM ROOM
If you're lucky enough to be working from home like we are, you're probably spending a good 8 hours of your workday in a nebulous state of perpetual Zoom meetings. Sometimes you just don't want your boss, coworkers, and clients to see the dishes piled up on your desk! Or the underwear hanging out to dry on the rack in the background. Or your kids/cats/dogs pulling batshit stunts behind you (though sometimes that lightens the mood if you've missed a deadline!) In any case, the internet has got your back. Here are a few of our favourite Zoom backgrounds to keep it sane (or silly).
No Name Brand
Dazzle Supply
Pam Wishbow
Alex Norris
Star Trek
Schitt's Creek
SHOUT OUT TO THE SHOUT OUT TO THE SHOUT OUT
Everyone needs a bit of extra positivity where we can get it, right? We're giving a shout out to the shout out to the shout out. (Feeling extra meta here these days.) People across Canada have been giving healthcare workers and healthcare leaders a shout out for their response to the COVID-19 crisis, and one Vancouver art shop took it one step further. We're shouting out Kimprints for commissioning local artists to paint murals of Canada's pandemic heroes on her shuttered store. If anything good has come out of the pandemic, it's amplified gratitude for every day heroes – we hope it keeps up long after the crisis is over.
SAVE HOSPITALITY
Looking for a way to support local businesses? Start with Save Hospitality. Whether you are/have been a hospitality worker, know one, or just really love your fav takeout joint, everyone has a stake in making sure hospitality businesses survive the pandemic. Hospitality workers, suppliers, and vendors across Canada started the Save Hospitality campaign to demand concrete commitments from the government and ensure their livelihood. You can support their efforts by following, posting, and keeping up with their campaign on social.